I remember the first time we talked about World War 2 in a history class. We were young and naive.
I remember my classmates asking questions like, "Why did we wait so long to enter into the war?" And all of us, every single one of us, said that if we had been alive at that time OF COURSE we would have been against the Nazis. OF COURSE we would have helped protect Jewish people. OF COURSE we would have hidden people in our basements and under the floor and whatever it took to keep people safe.
And I remember my history teacher saying, "Maybe you would have. But not many people did."
I was offended. Of course I would have. Of course anyone would have.
But it wasn't so simple then.
In the United States there was a bi-partisan bill (written by Rep. Edith Rogers (Republican) and Sen. Robert Wagner (Democrat) in 1939) to allow more refugee Jewish children into the United States. It was allowed to quietly die, unvoted upon. It appears the legislators who killed the bill were representing the American people well, because a poll a few months later showed that 2 out of 3 people preferred not to provide shelter to Jewish children fleeing the Nazis.
Still, more than 1,400 American citizens had written saying they would adopt refugee children. But opponents of the bill in Congress said that they had enough votes to kill it if it ever came up to a vote. They had to think, they said, of "America first." And it was likely that "20,000 charming children would all too soon grow into 20,000 ugly adults."
US Jan 20 '39: Should the US government permit 10,000 mostly Jewish refugee children to come in from Germany? pic.twitter.com/5cFs5RabQn

— Historical Opinion (@HistOpinion) November 17, 2015
On May 27th, 1939, a ship called the St. Louis arrived in Havana, Cuba. A little over 900 Jewish refugees from Germany were on it, who had purchased transit visas through Cuba. They planned to get entry visas to the United States.
The Cuban government didn't accept most of the visas. They changed the rules while the ship was en route. They gave a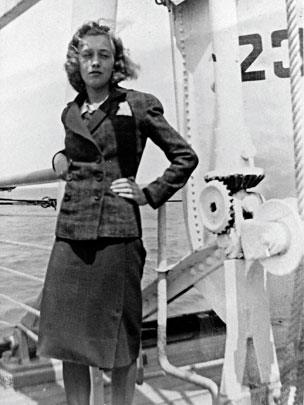 variety of reasons for it, but most historians agree that at least one of those reasons was anti-Semitism.
These refugees were people of relative means (or people who had once been relatively well-off). Visas to Cuba cost between $300-500 (the equivalent of several thousand dollars today), plus the ticket to cross the Atlantic.
There were children on the boat, and whole families. Families like Beate and Heinrich Gabel and their toddler, Gerhard. Gerhard had been born on August 25th, 1937. He was 20 months old almost to the day when they arrived in Havana. And there were families like the Skotzkis and their children, Helga and Inge. And many other children: Lore and Eva, Gerald Granston, Gisela Feldman.
Although Captain Schroeder kept the St. Louis near Havana until he was ordered out of Cuban waters.
Cuba had allowed 28 passengers to disembark, leaving more than 900 passengers still aboard.
Captain Schroeder, forced to leave Cuba, turned the ship toward Miami. But they were greeted there by the U.S. Coast Guard, who made it very clear that the St. Louis would not be welcome to dock in the United States.
Passengers on the ship were panicking. Some cabled President Roosevelt, who didn't say much other than that they would need to "wait in line" because there was already a process in place for legal immigration to the United States, and there was no way they could be allowed to wait in the U.S. while waiting their turn. There was a quota, and people in line ahead of them.
On June 6, 1939, the St. Louis headed back toward Europe. Many stood on the deck and wept.
Thanks to the tireless work of several Jewish organizations, four European countries agreed to take in the tired, poor, homeless and tempest-tossed refugees. None of them would have to return to Germany.
To Great Britain: 288 refugees (all but one refugee admitted into Britain survived the war… one was killed in an air raid).
To France: 244 refugees.
To Belgium: 214 refugees.
To the Netherlands: 181 refugees.
Of those refugees in France, Belgium and the Netherlands, 87 managed to escape the continent before the Nazis invaded.
254 of those who remained died in the Holocaust.
Helge and Inge Skotzki, aged 15 and 13, along with their parents, Gunther and Charlotte. Killed at Auschwitz.
Lore and Eva Doblon, aged 16 and 10. Killed at Auschwitz, along with their parents.
As for Dr. and Mrs. Gabel and their young son, Gerhard: they were among those who disembarked the St. Louis bound for the Netherlands. They had hoped for the United States, but were sent instead to the Westerbork transit camp. Eventually they were moved from there to the ghetto in Theresienstadt, and then from there to Auschwitz, in October 1944. By then Gerhard was seven years old, having just had his birthday two months before. Four months later, Auschwitz was liberated by the Russians. Dr. Gerhard had been moved to another camp, where he died on February 28th.
There is no record of Gerhard and his mother Beate's death.
Gerhard Gabel was a refugee from the time he was 20 months old until his death five years later, aged seven.
I'd like to think that if I had lived at that time I would have done something. That I would have spoken up, called my representative, helped find a home for Jewish refugees, sent money or snuck people out or done something other than sit and talk about it.
It's pretty easy to see what I would have done in those days, because it's precisely what I'm doing today.
There are more refugees in the world today than any time since World War 2. The choices we make as individuals and as Americans today are not any different than the ones we made all those years ago.
We have to understand that to suspend entry to refugees or deny refugees a place here, in our country, is the exact same decision we made when we turned away the St. Louis.
I hope to God we'll do something about it.
__________________________________________
How to contact your government representative:
Call your U.S. Senators and U.S. Representative by dialing 1-866-940-2439.
Once connected, you can share:

Your name, city, and state
That you are calling to express your support for the U.S. Refugee Resettlement program
One or two reasons why you personally believe in welcoming refugees
Participate with organizations and people making a difference:
These are people you can trust with your donations and time (I know these personally, but please feel free to add more in the comments):
Pre-emptive Love Coalition. I know the founder of this organization, Jeremy Courtney, and I'll tell you he and his people are passionate and dedicated. I promise you will not go wrong sending them resources of any kind. They are literally on the front lines, taking materials and love to those in the most need.
WorldRelief. WorldRelief has been helping people in moments of need across the world for over seventy years. They know what they are doing, and they do it well.
Heart for Lebanon. I've been on the ground with these folks in Beiruit. They are the real deal. Go for a short term trip, or donate some money. They are making a difference.
More about the St. Louis refugees (including the articles I drew from for this post):
SS St Louis: The ship of Jewish refugees nobody wanted
How America's rejection of Jew's fleeing Nazi Germany haunts our refugee policy today
The search for the passengers of the St. Louis
The Tragedy of the SS St Louis
Start a conversation. Share this post. Write your own. This isn't about politics, it's about people.