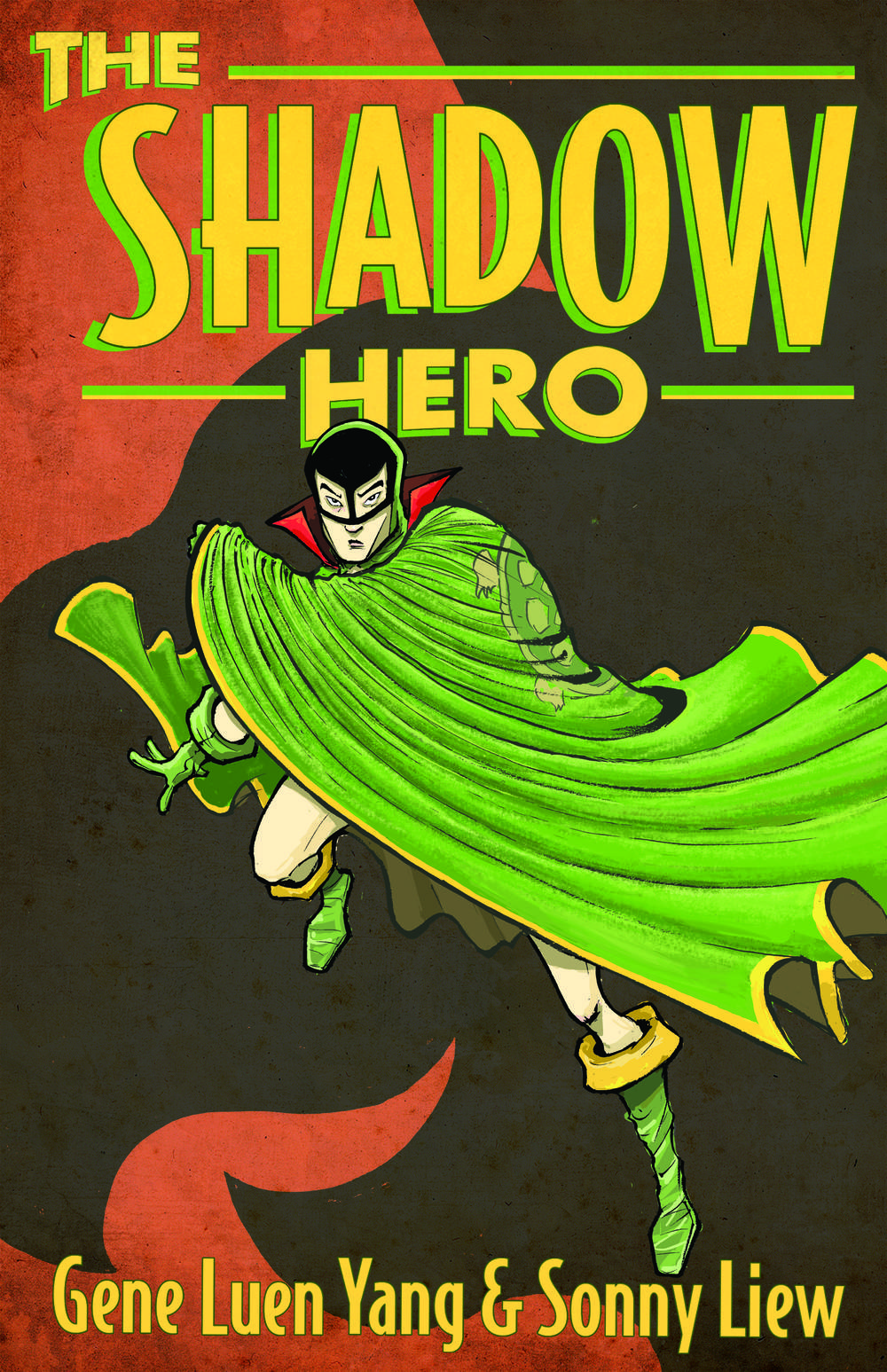 Here's the thing about Gene Luen Yang: Everything he touches is gold. He has an ability to balance humor and tragedy, to explore issues of religion, spirituality, culture, race, and ethnic identity, and to do it all while providing an entertaining, beautiful escapist journey through gorgeously rendered graphic novels (the art courtesy of Sonny Liew).
His latest book, The Shadow Hero is no exception.
In The Shadow Hero, Yang turns his attention at last to super-heroes. He adopts an obscure 1940's super hero, The Green Turtle, and tells us the (previously untold) origin. What's interesting is that the 1940's Green Turtle may well have been the first Asian American super hero! The artist wanted to make him Asian, the publisher absolutely did not, so the artist rarely shows the hero's face. And the publisher made sure the colorist painted the Green Turtle's skin a glowing pink!
Yang takes all of this backstory and builds a compelling Golden Age tale about life, loss, immigration, responsibility and being a hero. It has all the standard super hero tropes: gaining powers, family, criminals, romance and action. It's done in a fun, enjoyable way. I especially loved the interactions between our hero and his parents.
I honestly can't recommend this book enough. If you enjoy super heroes at all, you'll LOVE this book.
We interviewed Gene when his last graphic novel, Boxers and Saints, came out. You can listen to that interview here.
If you order The Shadow Hero from Green Apple books before the 22nd you can get a signed copy!